We create online retail stores using the Shopify platform
We will help you get your brand and products online and be your partner in the world of eCommerce.
FREE Consultation
Learn More ↓
WHAT WE CAN DO FOR YOU
SERVICES
SHOPIFY WEB DESIGN
We create beautiful online stores using the Shopify eCommerce platform. While Shopify simplifies many of the tasks necessary to create and manage an online store, the development of an effective eCommerce website is still a complex project. We will guide you through the process, build your site with you, and then train you on how to use it.
SHOPIFY MIGRATION
You may already have an online retail store (say with BigCommerce, Magento or Woocommerce) but have decided you'd like to migrate to Shopify to turbo-charge your sales. Or you may have tried setting up a website yourself, but want to 'Level Up' with a professionally built store. We will create a beautiful new eCommerce store without interruption to your sales.
POS & INVENTORY INTEGRATION
We can provide End-to-End Turnkey Solutions for the full scope of systems required to interface your brick & mortar operation with your Shopify store. You may also have existing Point of Sale or Inventory systems that you need to integrate with your Shopify store, like Vend, CIN7, Retail Express, Hike, or Unleashed.
FEATURED PROJECTS
WOMEN'S SWIMWEAR BOUTIQUE
Noosa Swimwear Collective
Noosa Swimwear Collective is a new online swimwear brand, created to be the online presence for the brick & mortar swimwear store brands Waterlily, Sea Elements, Bikini Hut, and Poolside – all well known Noosa swimwear stores. The project required entirely new branding to convey the sophistication and luxuriousness of an upmarket Noosa swimwear boutique. We think we succeeded!
Live Website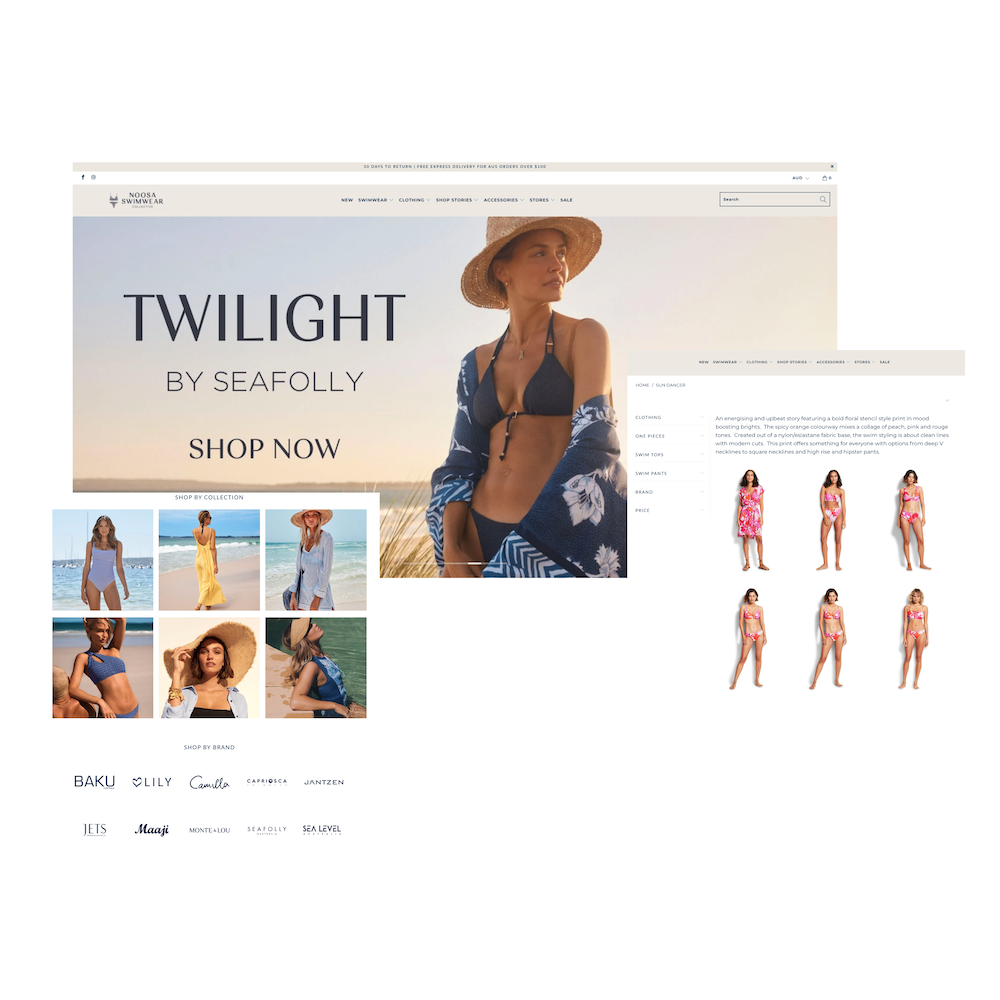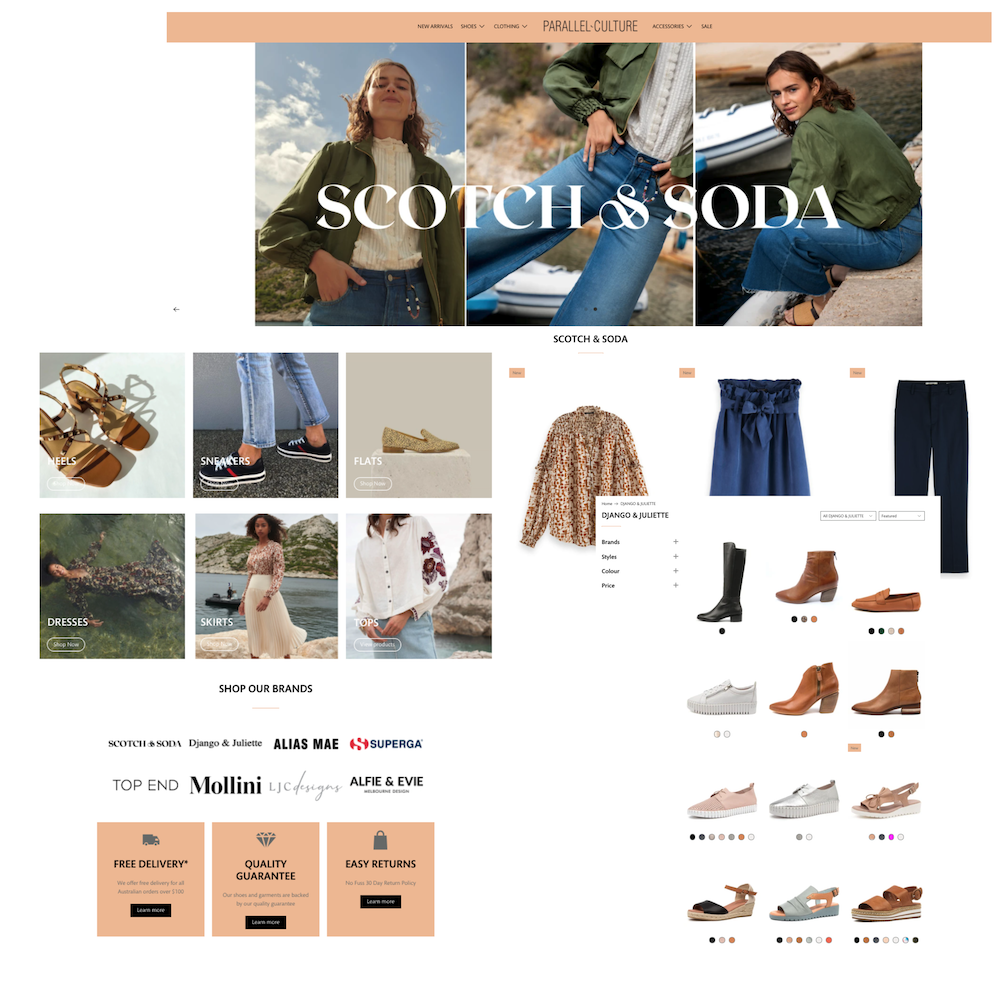 WOMEN'S FASHION BOUTIQUE
Parallel Culture
With two successful brick & mortar stores selling women's fashion and footwear in Noosa Heads and New Farm, when Covid 19 struck, the team at Parallel Culture understood the need to get their products online as quickly as possible! We developed this gorgeous store with them, trained their staff, and integrated the Shopify store with their existing Point of Sale system. They now manage their webstore themselves, and have diversified their income by adding an integrated online sales channel that continues to grow.
Live Website
CHILDRENS SWIMWEAR & FASHION BOUTIQUE
Noosa Juniors
Noosa Juniors is a kids swimwear and clothing store on iconic Hastings Street in Noosa. They provide a large range of upmarket swimwear and fashion clothing brands for ages 0 -16, as well as shoes, toys, and beach gear. Some brands include Seafolly, Camilla, Scotch & Soda, Funkita, Billabong, Rip Curl, Birkenstock, Salt Water Sandals, etc. The intention was to create an eCommerce outlet for the brand where customers could shop at Noosa Juniors with ease – even if they didn't come to Noosa for their holiday!
Live Website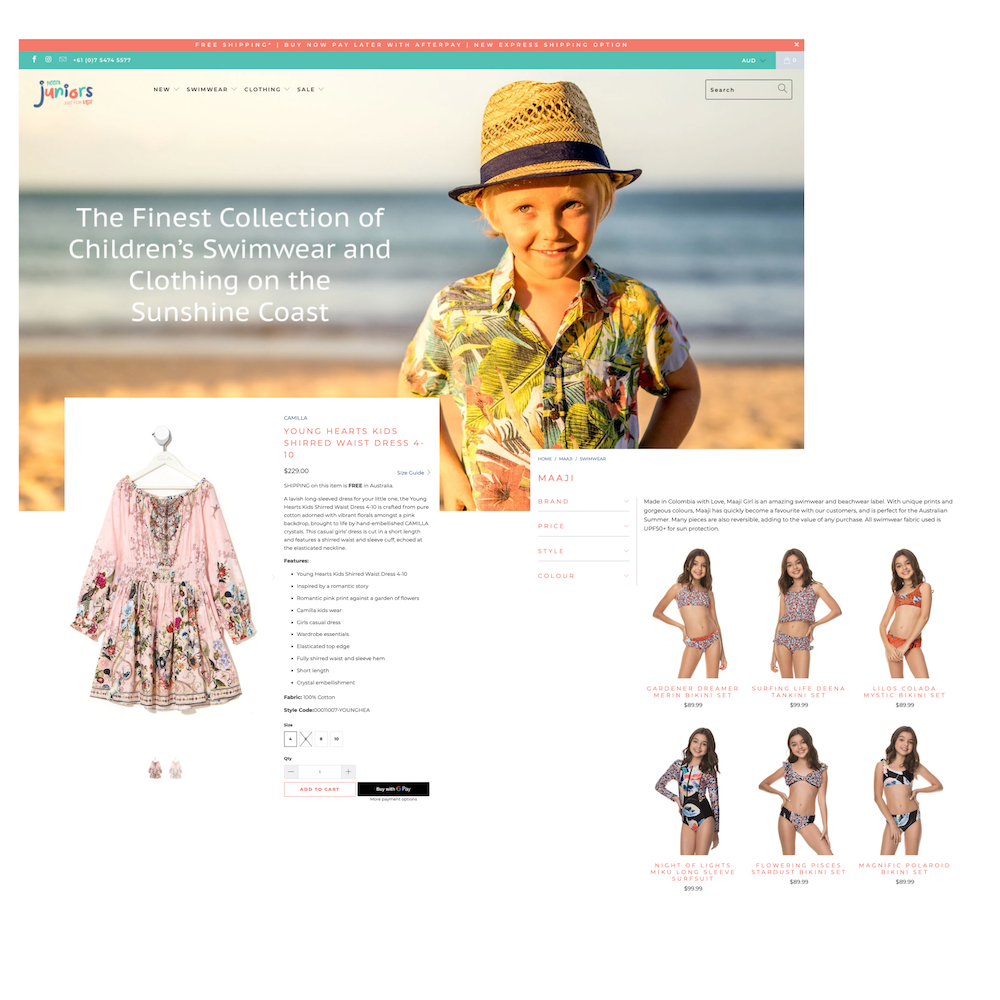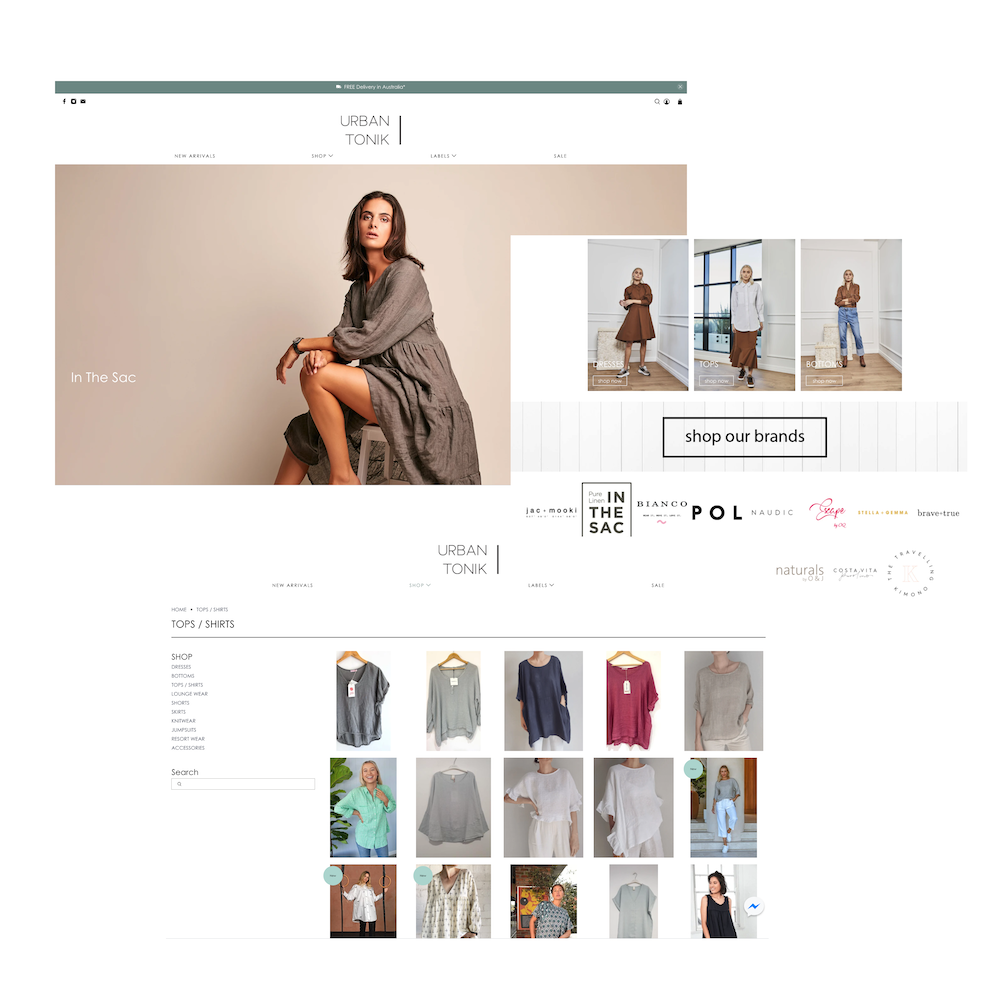 WOMEN'S FASHION BOUTIQUE
Urban Tonik
A fantastic case study of what can happen when you upgrade your site to a premium Out of the Sandbox theme, Urban Tonik had an existing Shopify site built on a fairly basic theme. We refreshed the branding, improved the navigation, and moved to the Flex theme, significantly improving the look and feel and user experience. Within days there was a noticeable difference in online sales. The following quarter saw a 218% increase in online revenue, a 24% increase in traffic, and a 74% increase in online conversion rate. The average order value also increased by 24%.
Live Website
TESTIMONIALS
"
I had an existing Shopify store that was underperforming. Brandon upgraded the theme, revamped the branding and design, and showed me how to manage the site myself. I was delighted by the big impact on online sales within days of launch! I highly recommend Shopiforge. Brandon was professional, efficient and nothing was ever a problem.
"
Debbie G.
Urban Tonik
"
After 2 years of only bricks and mortar trading we knew we needed to take our business further and venture into the unknown world of eCommerce. After a couple of informal discussions with Brandon, we felt Shopiforge had the perfect model to take us there. Our products are premium, our customer service is premium, and so is Shopiforge in delivering first class education and service. Thanks Brandon.
"
David G.
Feet First Footwear
"
We engaged Brandon's services to design and launch our online store Noosa Swimwear. Brandon was thorough and methodical in understanding how we needed our website to function. His prior experience with Retail Express, and having his own retail store, was invaluable in creating a superior online presence and a seamless launch of our store. We would gladly recommend Brandon's services.
"
Carolyn S.
Noosa Swimwear Group
Some of the brands we've worked with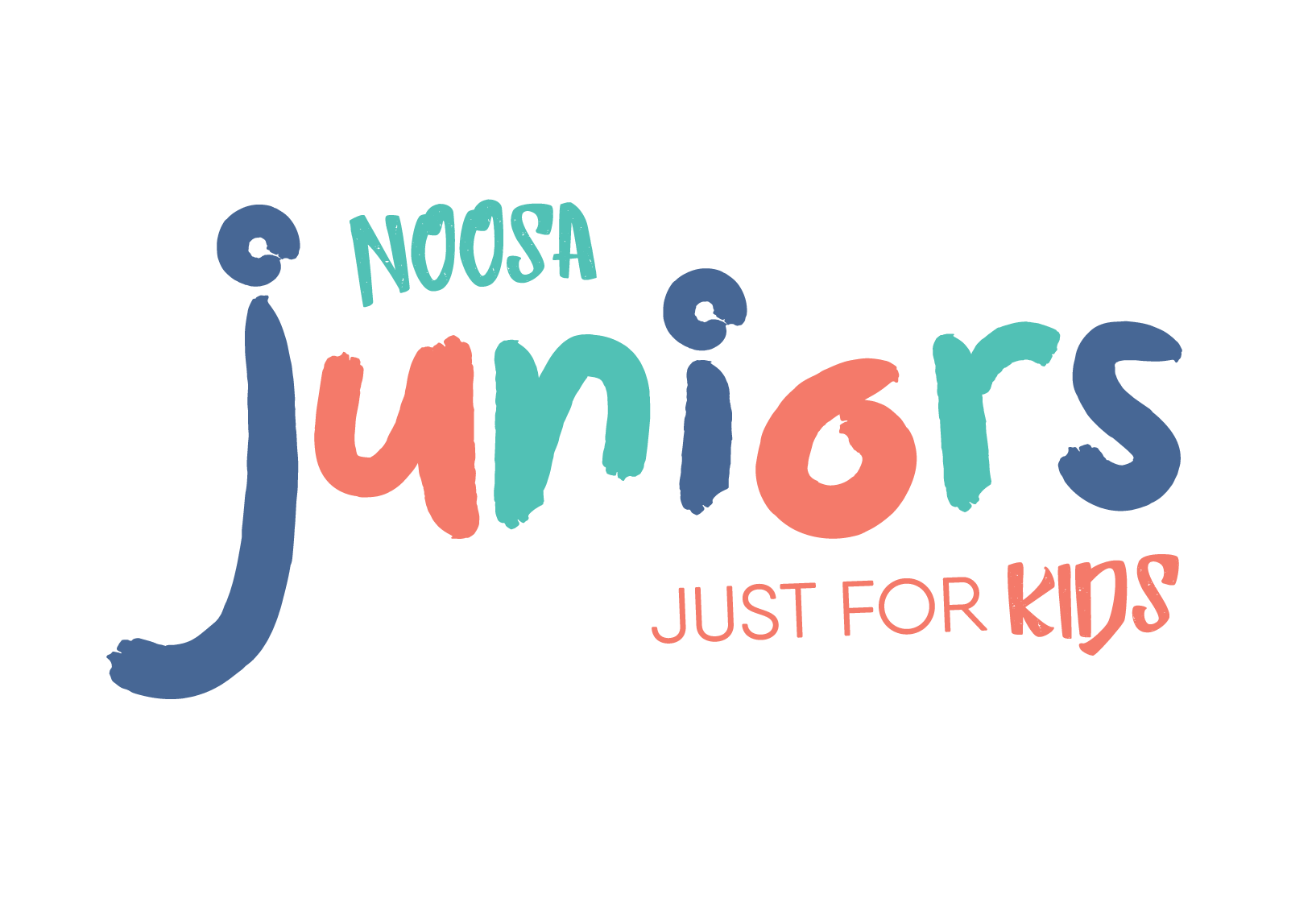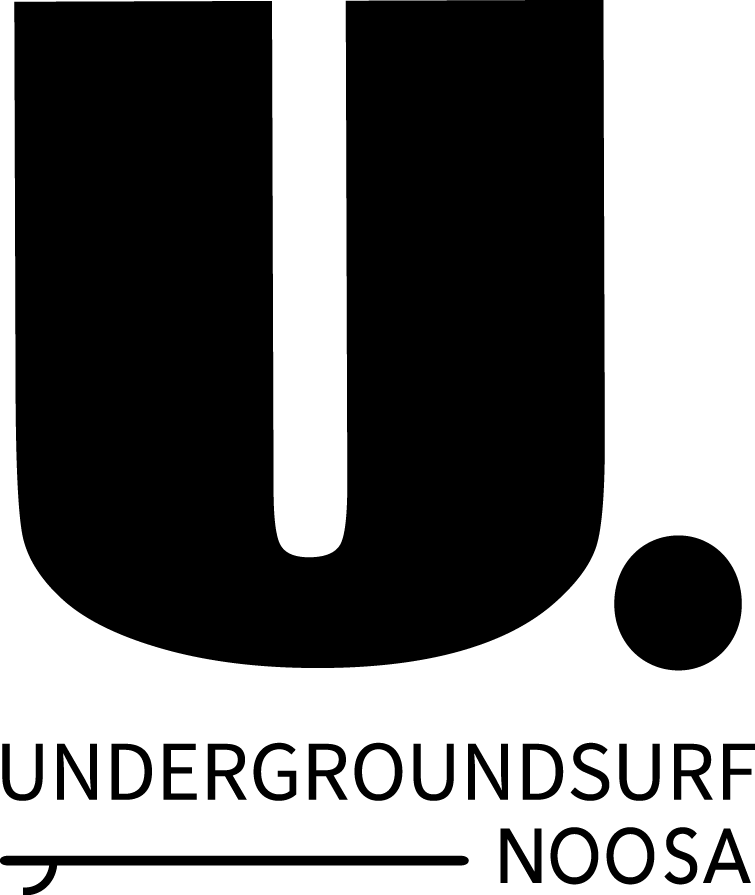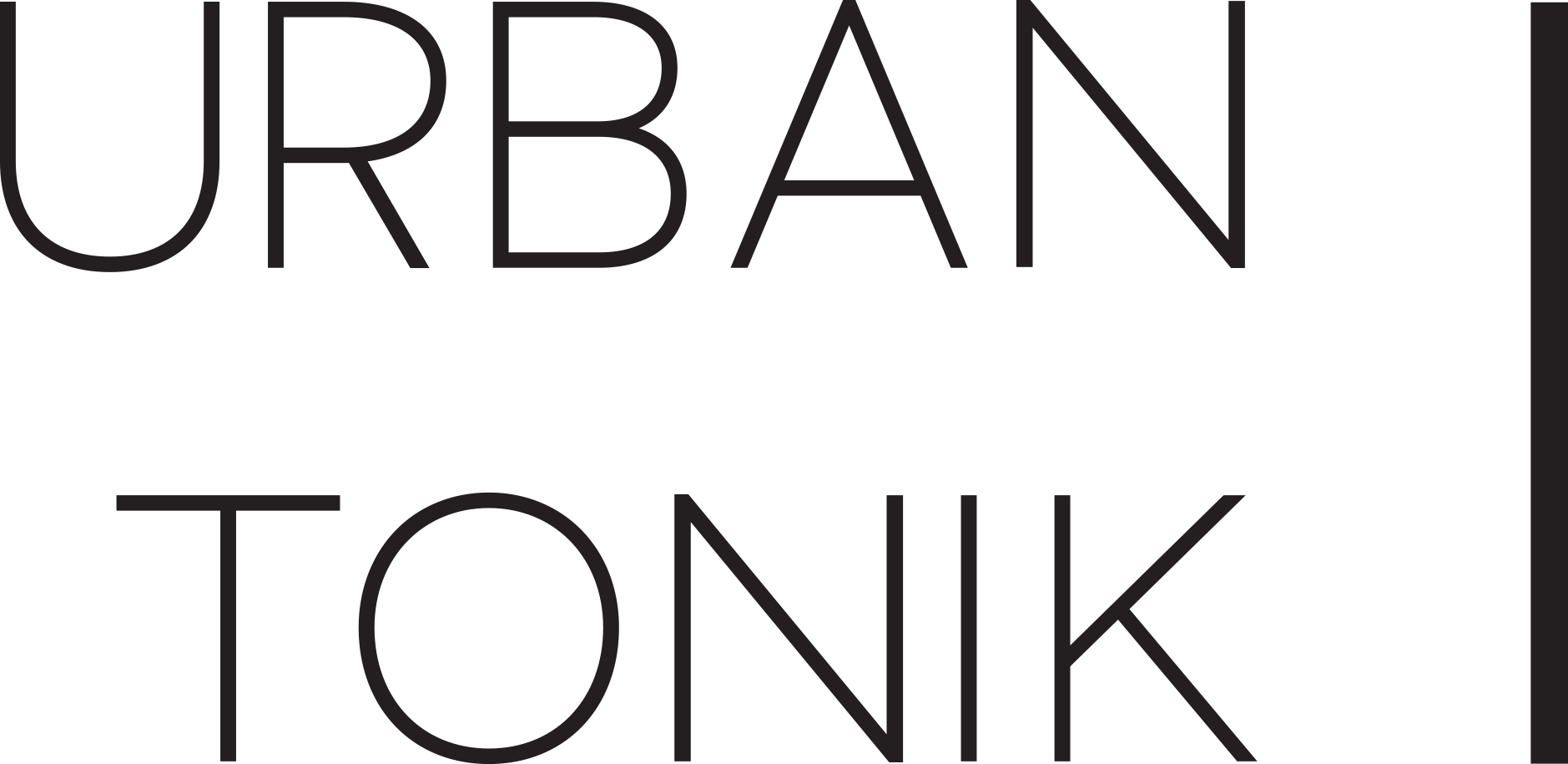 FREE Consultation
If you'd like to get your brand online and sell your products to a global customer audience, get in touch and we'll make it happen.
PROMOTIONAL OFFER
Pricing
SHOPIFY eCOMMERCE SITE
$4995*
not including GST.
Includes Premium Out of the Sandbox Theme
Fully responsive Mobile-Friendly Design
Integration with existing Point of Sale / Inventory Systems
Integration with Facebook / Instagram / Google Sales Channels
Training and support provided.
* Conditions apply.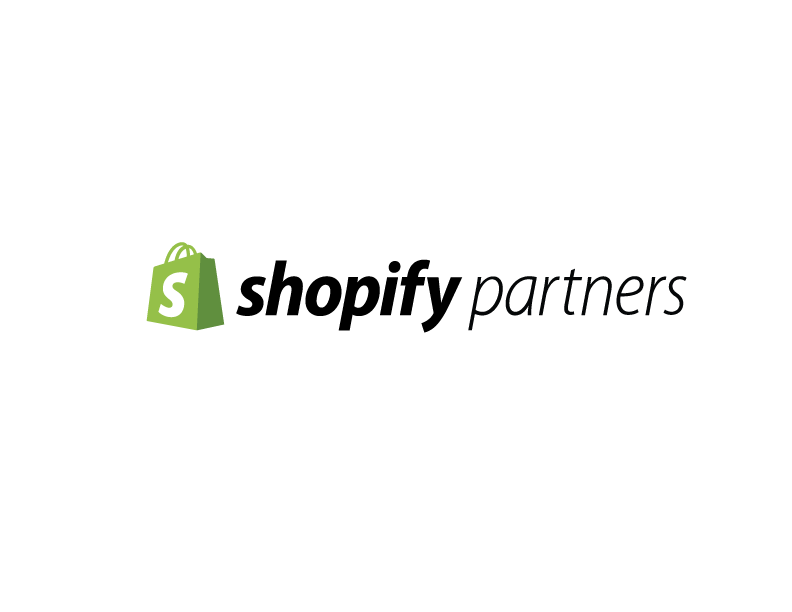 We are proud Shopify Partners, because we believe that Shopify is the best solution currently available for online retailers. Shopify is the trusted eCommerce platform for over 1.7 Million businesses in 175 countries worldwide.